THREE-ENERGY FACTOR For Hair Restoration
Three maximum active hair growth stimulants and antiandrogens to restore hair density and thickness. Increases the viability of weak follicles.
100 ml
Description
THREE-ENERGY FACTOR contains THREE strong stimulants. TWO of which - with a completely different mechanism of action from minoxidil and, which is fundamentally important, in the maximum working concentration. Their action is complemented by a natural U-ferment complex. These two stimulants have a high independent activity and even each separately can be used to restore hair growth and density. Three such strong ingredients are combined in one formula so that the user does not have to use many different products from different bottles. And also because people with long-standing and noticeable hair thinning often have reduced susceptibility to stimulants, and for the activation of the follicles, a versatile effect of ingredients with different mechanisms is needed.
Purpose:
With noticeable thinning and thinning hair. In the presence of foci of baldness. We do not recommend using 3-Energy for the initial stages of thinning, in which case Active Hair Growth Stimulating Lotion and Bio-Energy Natural Stimulator are preferred.
With a noticeable thinning, it is recommended to gradually increase the strength of stimulation, start with the Active Lotion, gradually introducing Bio-Energy into the scheme and then Three-Energy. Why this particular recommendation? This is done to reduce the likelihood and severity of a period of increased hair loss in response to the use of strong stimulants.
Action:
helps to restore the density and thickness of hair;
protects hair from premature aging;
supports the microbiota of the scalp;
the drug is prescribed for problems with thinning hair, reducing hair density, thinning hair.
Increased hair loss on the use of 3-Energy does not always occur, in some cases, on the contrary, after the start of the use of Three-Energy, excessive hair loss stops, and the situation stabilizes.
There are no objective tests that allow you to confidently predict whether there will be a fallout period or not. There may be both options, hair loss will increase, or vice versa will stabilize. This applies to all types of strong stimulants.
Therefore, in case of a combination of strong hair loss and thinning, we recommend that the first stage is a course to stabilize the hair loss (SOS for hair, Polarized lotion) and only after that proceed to the hair growth stimulation program.
Ingredients:
Deionized water, Alanine/histidine/lysine polypeptide copper HCL, butylene glycol, Pyrrolidinyl diaminopyrimidine oxide, ethoxydiglycol, heptyl glucoside, glycerin, lecithin, polysorbate 20, 1,2-hexanediol, caprylyl glycol, Nicotinic acid, Adenine dinucleotide phosphate, benzyl alcohol, glyceryl laurate, Lactobacillus/soymilk ferment filtrate, lactobacillus/rye flour ferment, bacillus/soybean ferment extract, propanediol, glycerine,1,2-hexanediol, cetylpyridinium chloride, Disodium EDTA.
Main active components:
Alanine/Histdine/Lysine Polypeptide Copper HCL is a tripeptide of the amino acids alanine, histidine, lysine. It is a bioidentical analogue of the natural substance GNK-Cu, which has a variety of biological functions in the repair and regeneration of human body tissues. One of the functions is the ability to restore hair growth.
Nicotinic acid adenine dinucleotide phosphate is a patented ingredient that stimulates hair growth through the activation of gene and cellular mechanisms, prolongs the anagen phase, and has a proven antiandrogenic effect.
The patented U-ferment complex (a complex of vitamins obtained by natural fermentation by lactic acid microorganisms) is a source of B vitamins and biologically active substances of natural origin.
Pyrrolidinyl diaminopyrimidine oxide 5% (copyrrole) increases the vitality of weak hair follicles, accelerates hair growth and increases the amount of hair in the growth stage (anagen). It is an analogue of minoxidil, but not minoxidil itself.
Form release:
100ml
Method of application:
Please note that the Three-Energy lotion label contains brief recommendations: distribute 40 drops from a pipette or 10 spray nozzles in partings.
The preparation is intended for external use on the scalp.
Apply the preparation along the partings or on the centers of thinning.
When using a spray nozzle - to apply the product to the scalp, make so many clicks on the spray nozzle so that the surface of the treated area is evenly slightly moistened.
Use your fingertips to evenly distribute the product on the scalp.
Do not wash off - the drug should remain on the scalp for at least 4 hours, it is possible to apply the drug at night, rinse off in the morning. It is possible to use the drug from 1-2 r / day to use every other day, or in accordance with the recommendations of a specialist. To achieve a noticeable effect, a course of application is recommended for at least 3-4 months. To maintain the achieved effect, in some cases, including those with genetically determined hair loss, it may be necessary to constantly use the drug.
If hair thinning (baldness) is local, small in size (frontal bald patches, a small area of thinning at the crown, or 1-2-3 small foci, for example, with alopecia areata), it is enough to use the drug in the amount of 1/3 pipette or 4-5 clicks on the spray nozzle.
If hair thinning is pronounced, over the entire head, there is a large area of baldness, or the patient has many foci of baldness (for example, with alopecia areata), a larger amount of the drug is needed - draw 1/3 pipette from the bottle 2-3 times, or make 8- 10 clicks on the spray head.
Guaranteed authenticity and quality: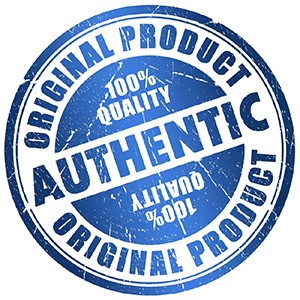 100% original product from TIME TO GROW (Russian Federation)
Development and production:
TIME TO GROW (Russian Federation)