VIOPHTAN AURORA #8 - bioregulator of the iris tissue
Water-salt solution of the protein-peptide complex for prevention and in case of iris dystrophy, astigmatism, iridocyclitis. Restoration and maintenance of the structure of the iris.
Volume: 15ml (~300 drops)
Description
VIOPHTAN AURORA #8 is a bioregulator of the iris tissue. Restoration and maintenance of the structure of the iris, antiviral action.
Bioregulators are peptide complexes that rejuvenate cells. Each specific peptide approaches the cells of a specific organ and acts on them. Their action is based on the ability to activate cellular sources of regeneration in tissues - a natural mechanism for regulating internal processes that ensures constant renewal of body tissue cells and restores their youth and functionality.
Viophtans and Viorgons are the development of scientists from the Russian Institute for Bioregulation Problems, the originality of which is confirmed by a number of patents of the Russian Federation. These drugs are based on natural protein-peptide complexes found in the intercellular matrix of animal, plant and fungal tissues.
Their use suggests a new approach to the prevention of the most common pathologies in humans and animals, and also facilitates the rehabilitation period, helping to restore the tissues of previously affected organs.
Viorgons and Viophtans are safe drugs that do not cause the development of adverse adverse reactions from individual tissues and the whole body, they demonstrate full compatibility with the use of other biological products, medicines, as well as with any treatment methods.
Viophtans (trademark of Institute of Bioregulation Problems LLC) are sterile water-salt solutions of bioregulators of the small matrix of the eye tissues of young bulls. Like Viorgons and Viophtans, after being isolated from tissues in the form of specially obtained tissue extracts, they undergo multi-stage purification using modern methods of biochemistry and bioorganic chemistry. Moreover, all Viorgons and Viophtans are tested for specific biological activity. And only after obtaining biologically active highly purified substances, water-salt preparations are prepared from them by aseptic bottling, which reach the end user.
Each Viophtan has certain recommendations for use. These data were obtained by the staff of our Institute in various biomedical experiments both in vitro and in experiments on experimental animals in vivo.
In most cases, in these experiments, we are trying to simulate common human pathologies, therefore, all recommendations that are given regarding the use of Viophtans are based on the results obtained in experiments, the results of which are published in scientific journals, reported in the form of reports at Russian and international quorums.
Ingredients: 1 ml of sterile solution contains: demineralized water, 8.5 ± 0.2 NaCl, 0.1 ± 0.01 mg CaCl2 and 10-8-10-9 mg of a protein-peptide complex isolated from the iris tissue of the eye of young bulls.
Physiological action: is associated with its ability to maintain the viability of the cells of the iris, its spatial and functional organization, as well as adhesive interactions between cells.
Recommendations for use: for prevention and in case of iris dystrophy, astigmatism, iridocyclitis.
Application method: instill 1-2 drops of the solution on the eyelid, 3-5 times a day as you feel. Stopping the reception - after the disappearance of negative sensations in the eyes. Viophtan #8 is combined with other Viophtans, as well as other medicines. The interval between instillations should be at least 30 minutes.
Contraindications: the product is non-toxic, does not adversely affect other tissues and the body as a whole, does not cause an allergic reaction with prolonged use. Side effects have not been identified. No contraindications were found. Overdose is excluded. There is no habituation effect.
Overdose: excluded.
Habituation effect: none.
Storage conditions: at room temperature according to the indicated expiration date. After opening - in the refrigerator, within 30 days. The formation of a white precipitate, suspension is not allowed.
Expiration date: 2 years from the date of manufacture. Once opened, use within 60 days.
Form release: 15 ml (~300 drops).
Guaranteed authenticity and quality:
100% original product from AURORA (Russian Federation)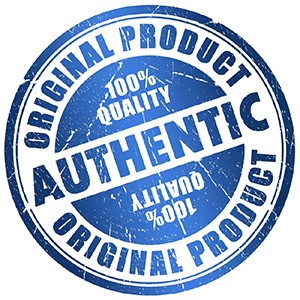 AURORA company is dedicated to cutting-edge, innovative research and methods in the healthcare sector.
Our main goals: promotion and popularization of a healthy lifestyle; providing the world with modern discoveries of Russian science related to providing every inhabitant of theplanet with a natural, healthy diet; creating conditions for a healthy internal environment.
We strive to be better every day, to improve production technologies and the quality of our products with the sole purpose of qualitatively changing and improving the life expectancy of our end consumers. Our main priority is the quality of life in all its manifestations, starting with the popularization of the culture of proper nutrition, the culture of relationships, positive thinking and self-improvement.
We intend to constantly expand and improve our product range through the introduction of new developments and scientific research, which are constantly carried out by our specialized experts and scientists.
Development and production:
AURORA company is dedicated to cutting-edge, innovative research and methods in the healthcare sector.
Institute for Problems of Bioregulation Ltd. and IPB LLC, Moscow (Russian Federation)