ORVIS EVALAR - Modern Antiviral Medicine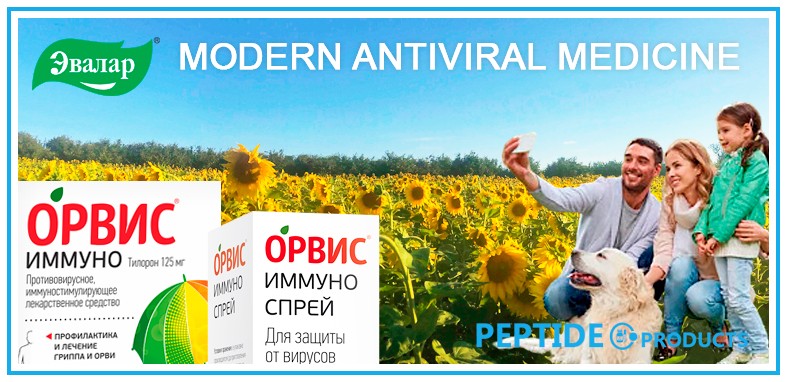 Viruses await a person at every turn. These infectious agents attack the body at the most inopportune moment, when urgent tasks, business negotiations, a university session, the long-awaited arrival of children with grandchildren for the weekend ... Various microorganisms, including pathogens, enter the nasal cavity with air, water, dust and food. They are not even stopped by the mucous layer, which is designed to protect the body from viruses.
What to do if everyone around is sneezing and you have absolutely no time to get sick? You can reduce the risk of infection by using simple preventive and hygienic measures.
To protect against viruses, the innovative ORVIS cream is suitable. It contains naturally occurring double-stranded ribonucleic acid (dsRNA) that helps protect against the harmful effects of viruses, including during the cold season.
ORVIS EVALAR - Modern Antiviral Medicine
ANTIVIRAL CREAM BASED ON dsRNA OF...
SPRAY FOR THE ORAL CAVITY AND THROAT...
TILORONE - ANTIVIRAL, IMMUNOSTIMULATING...