PROSTATILEN FORTE 5mg prostate extract
PROSTATE EXTRACT. NATURAL PEPTIDE PRODUCT. 5 MG 10 RECTAL SUPPOSITORIES.
Description
PROSTATILEN® FORTE is a ultra purified polypeptide of animal origin developed to treat prostate disorders. The efficacy had been proved for over 20 years in clinical practice. The product can be used either as monotherapy or as a part of a therapy in combination with other drugs appointed by the doctor.
PROSTATILEN® is an effective agent for the prevention and treatment of prostate diseases. It is a drug of natural origin with proven efficacy. It has a complex effect on the tissues of the prostate gland, normalizing their condition, relieves pain, normalizes potency and improves immunity. PROSTATILEN® is used as a monotherapy for congestive abacterial prostatitis, as well as in the complex therapy of bacterial prostatitis and benign prostatic hyperplasia.
Peptides of the prostate extract in tissues are cleaved by cellular proteases to amino acids, which are involved in the synthesis of tissue-specific proteins and other biologically active compounds. The chelated complex of zinc arginyl glycinate dihydrochloride is split into zinc, arginine and glycine with their subsequent metabolism.
The drug has no cumulative effect.
Indications:
Chronic abacterial prostatitis, conditions before and after prostate surgery, benign prostatic hyperplasia.
Recommendation for application:
chronic abacterial prostatitis, including those with impaired spermatogenesis and erectile function;
conditions before and after operations on the prostate gland;
benign prostatic hyperplasia.
Ingredients:
Active substance: Prostate extract (Prostatilen®)* (in terms of water-soluble peptides 5 mg) 50 mg
Excipients: Dimethyl sulfoxide 90 mg
Macrogol - 400 112 mg
Macrogol - 1500 enough to obtain a suppository weighing 2800 mg
* - substance Prostatilen® is a prostate extract with the addition of glycine.
Pharmacodynamics:
has an organotropic effect on the prostate gland. Reduces the degree of edema, leukocyte infiltration of the prostate gland, normalizes the secretory function of epithelial cells, increases the number of lecithin grains in the secretion of acini, stimulates the muscle tone of the bladder. Reduces thrombosis, has antiplatelet activity, prevents the development of thrombosis of venules in the prostate gland.
Pharmaceutical form:
torpedo-shaped suppositories, from white to yellow, marbling is allowed. On the cut, marbling, the presence of an air rod or a funnel-shaped recess are allowed.
Dosage:
The rectal suppositories are contained in a blister pack. The suppository should be put into water to moisten it before use.
One suppository 50 mg 1 time per day (morning or evening). The suppository is injected deep into the anus after a bowel movement or cleansing enema. Before use, the suppository should be moistened with water. After the introduction, it is desirable to stay in bed for 30-40 minutes. The course of treatment is at least 10 days for chronic prostatitis, at least 15 days for benign prostatic hyperplasia.
Contraindications:
Hypersensitivity to the components of the drug. Children under the age of 18.
With caution: apply to persons with acute inflammatory diseases of the rectum and perianal region, such as hemorrhoids (external and internal), anal fissures, paraproctitis, inflammation of the epithelial coccygeal passages, etc.
Application during pregnancy and during breastfeeding: The drug is not used in women.
Form of production:
5mg 10 rectal suppositories
Side effects:
Allergic reactions (urticaria) are possible. In this case, the use of the drug is stopped and antihistamines are prescribed.
Overdose:
The drug is not toxic, no cases of overdose were observed.
Drug interaction:
Compatible with antibacterial drugs used to treat prostatitis.
Special instructions:
Does not affect the ability to engage in potentially hazardous activities that require special attention and quick reactions, such as driving.
Storage temperature 2℃ to 8℃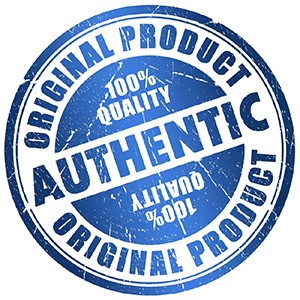 Guaranteed authenticity and quality:
100% Original from CYTOMED (Russian Federation)
Development and production:
CYTOMED (Russian Federation)
St. Petersburg Institute of Bioregulation and Gerontology