VIVAX SPORT TRAVEL SIZE - peptide cream with regenerating effect
REGENERATING SPORT CREAM - HELP FOR INJURIES
Release form: 50 ml
Description
VIVAX ACTIVE REGENERATING SPORT CREAM (TRAVEL SIZE) helps with unpleasant post-traumatic sensations, promotes tissue repair during sprains and bruises. Recommended for use after intense physical activity. It can be used for muscle spasm and for the prevention of varicose veins.
Action:
has regenerating properties;
restores the balance of skin moisture;
relieves cramps and pain in muscles, ligaments and joints.
Main components:
Purified water, Neovitin® bioantioxidant complex, olive oil, soybean oil, propylene glycol, glycerol monostearate, emulsion wax, PEG-40 hydrogenated castor oil, ethylhexyl cocoate, stearin, cetearyl alcohol, cyclomethicone, panthenol, dimethicone, methylparaben, propylparaben and diazolidinyl urea , triethanolamine, phenoxyethanol with ethylhexylglycerin, bisabolol, perfume composition, butylhydroxytoluene, citric acid, amino acid complexes AK-1, AK-3, AK-7, AK-8, AK-9, AK-12.
Active ingredients:
Bioantioxidant complex Neovitin® is a preparation from relic ginseng. It has an active antioxidant and anti-inflammatory effect. Able to stimulate the activity of the human body's own antioxidant system.
Panthenol is a provitamin B5. It has a healing, moisturizing and smoothing effect.
Bisabolol - found in the essential oil of chamomile, lavender. It has an anti-inflammatory and soothing effect.
Olive oil - has regenerating properties, nourishes and deeply moisturizes the skin of the body.
Soybean oil - phytosterols, valuable lipids, fatty acids, vitamins, powerful antioxidants and other healing components that make up the oil have a positive effect on the regeneration of skin tissues.
Castor oil - restores firmness and elasticity to the skin.
AK-1: amino acid complex (peptides) of thymus tissue
Accelerates wound healing. Stimulates the processes of tissue regeneration in the focus of damage and inflammation. It has anti-inflammatory, antioxidant, immunostimulating and anti-stress effects.
AK-3: amino acid complex (peptides) of pancreatic tissue
Accelerates the metabolism of lactic acid, normalizes lipid and carbohydrate metabolism in skin cells and muscle tissue. Optimizes enzymatic processes, prevents the accumulation of body fat.
AK-7: amino acid complex (peptides) of vascular tissue
Restores impaired microcirculation during increased physical exertion. Regulates metabolic processes in the vascular wall. Normalizes the tone and permeability of blood vessels.
AK-8: amino acid complex (peptides) of muscle tissue
It normalizes the metabolism in muscle tissue cells after increased physical exertion and injuries by regulating metabolic processes in cells. Reduces muscle fatigue, increases the reserve capacity of muscle tissue.
AK-9: amino acid complex (peptides) of pineal tissue
Regulates metabolic processes and enhances protein synthesis in skin cells, muscle and cartilage tissues. Normalizes the processes of lipid peroxidation in skin cells, muscle and cartilage tissues.
AK-12: amino acid complex (peptides) of cartilage tissue
Promotes the regeneration of cartilage, joints and ligaments. Regulates metabolic processes and trophism of cartilaginous tissue. Slows down destructive changes in degenerative-dystrophic and inflammatory processes in cartilage tissue.
Method of application:
Externally. Apply with light massaging movements to actively working muscle groups or an area that is injured and sore. For maximum effect, it is recommended to use at least 2 times a day.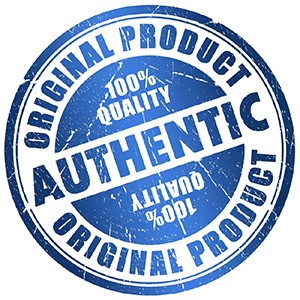 Form release:
50 ml
Guaranteed authenticity and quality:
100% Original from VIVAX (Russian Federation)
Development and production:
The creation of the VIVAX brand is based on a serious science that has developed over 35 years and today has won recognition and demand in a wide market. The development is based on the experience of Russian gerontologists of the Military Medical Academy and scientists of the Institute of Bioorganic Chemistry. Thanks to the combined efforts of the corporation "Academy of Scientific Beauty" and the Institute of Bioregulation and Gerontology of the North-Western Branch of the Russian Academy of Medical Sciences, innovative compositions of VIVAX products were developed, the main components of which are complexes of short synthesized peptides. At present, peptides have been obtained that regulate the functions of almost all human organs and systems, which help to improve the functioning of the brain, immune, cardiovascular, respiratory systems, gastrointestinal tract, increase vitality and improve the quality of life, reducing morbidity.
The result of our work is numerous thanks from professional doctors, massage therapists, dentists and consumers. All VIVAX products are certified annually.
Vivax is engaged in the production of a new class of therapeutic, prophylactic and hygiene products, the formulas of which are based on a development that has no analogues in the world, allowing you to create drugs that have not a chemical, but a bioinformatic effect on damaged organs and tissues.
The VIVAX company is engaged in the production of therapeutic and prophylactic and hygiene products, the formulas of which are based on innovative developments that have no analogues in the world.
VIVAX (Russian Federation)