VIVAX DENT - peptide oral balm with anti-inflammatory effect
ORAL BALM WITH PEPTIDE COMPLEXES AND MUMIYO
Release form: 250 ml
Description
VIVAX DENT ORAL BALM WITH ANTI-INFLAMMATORY EFFECT contains peptide complexes and mumiyo (shilajit).
The peptide complex AK-1 and xylitol, which are part of the anti-inflammatory balm, actively relieve inflammation and prevent the multiplication of pathogenic microbes in the oral cavity.
Recommended for the acute course of inflammatory periodontal diseases (gingivitis, periodontitis), for acute and chronically recurrent inflammatory diseases of the oral mucosa (stomatitis - aphthous, ulcerative, necrotic), in the pre- and postoperative periods of surgical treatment of periodontitis, helps to prevent destruction of periodontal tissues.
Action:
peptide complexes AK-1 and AK-7 help to eliminate itching and burning in the gums, reduce their bleeding and swelling during acute inflammation;
the amino acid complex AK-7 and mumiyo in the Vivax balm improve mineral metabolism and, together with the amino acid complex AK-1, accelerate the healing of gum and periodontal tissues;
mumiyo helps to remove plaque and bad breath;
peptide complex AK-1 and mumiyo strengthen local immunity and reduce inflammation.
Mumiyo is a natural resinous product of biological origin. Contains in its composition a complex of amino acids, micro- and macroelements, waxes, resins and other substances. It activates the processes of cell metabolism, accelerates the processes of healing and tissue regeneration.
Xylitol - birch sugar, polyhydric alcohol, prevents the development of caries.
Ingredients:
purified water, xylitol, mummy, polyoxyethylene sorbitan monooleate, sodium salt of methyl ester of para-hydroxybenzoic acid, food flavor, hydroxyethyl cellulose, citric acid, amino acid complexes AK-1 and AK-7.
Method of application:
Use in the period after the exacerbation of the inflammatory process in the oral cavity has been relieved 2-3 times a day for 2 weeks and / or for prophylaxis 1-2 times a day. Rinse for at least 30 seconds. Do not rinse or swallow.
The balm is recommended for use with an irrigator, mix in a 1: 1 ratio.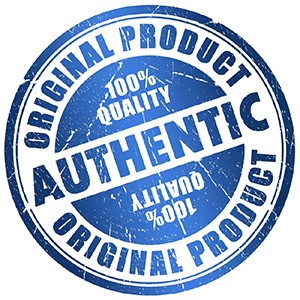 Form release:
250 ml
Guaranteed authenticity and quality:
100% Original from VIVAX (Russian Federation)
Development and production:
The creation of the VIVAX brand is based on a serious science that has developed over 35 years and today has won recognition and demand in a wide market. The development is based on the experience of Russian gerontologists of the Military Medical Academy and scientists of the Institute of Bioorganic Chemistry. Thanks to the combined efforts of the corporation "Academy of Scientific Beauty" and the Institute of Bioregulation and Gerontology of the North-Western Branch of the Russian Academy of Medical Sciences, innovative compositions of VIVAX products were developed, the main components of which are complexes of short synthesized peptides. At present, peptides have been obtained that regulate the functions of almost all human organs and systems, which help to improve the functioning of the brain, immune, cardiovascular, respiratory systems, gastrointestinal tract, increase vitality and improve the quality of life, reducing morbidity.
The result of our work is numerous thanks from professional doctors, massage therapists, dentists and consumers. All VIVAX products are certified annually.
Vivax is engaged in the production of a new class of therapeutic, prophylactic and hygiene products, the formulas of which are based on a development that has no analogues in the world, allowing you to create drugs that have not a chemical, but a bioinformatic effect on damaged organs and tissues.
The action is confirmed by clinical trials of the St. Petersburg City Periodontal Center PAKS at St. acad. I.P. Pavlova. FGU "Central Research Institute of Dentistry and Maxillofacial Surgery" awarded a series of "VIVAX Dent" products with the Sign of Approval of the Central Scientific Research Institute of Dentistry.
VIVAX (Russian Federation)