VIVAX DENT - peptide prophylactic oral balm
ORAL BALM WITH PEPTIDE COMPLEXES, NEOVITIN AND ALOE-VERA GEL
Release form: 250 ml
Description
VIVAX DENT PROPHYLACTIC ORAL BALM contains peptide complexes, neovitin and aloe-vera gel.
The antioxidant enzymes and triterpene glycosides included in Neovitin have a fast anti-inflammatory effect with a long-term effect. Aloe Vera (first aid plant) blocks the action of the hormone bradykinin, which is responsible for the development of inflammatory processes. Eliminates itching and burning, tension in the gums associated with venous congestion in microvessels of periodontal tissues. Toothpaste perfectly removes plaque and bad breath.
Action:
under the action of the amino acid complexes AK-1 and AK-7, itching and burning sensation in the gums decreases, microcirculation in the tissues of the gums and periodontium improves, which leads to a decrease in gum bleeding and swelling;
peptide complex AK-1, Neovitin and Aloe-Vera gel strengthen local immunity, which contributes to the long-term anti-inflammatory effect of the balm;
has a pleasant taste and freshens breath.
It is recommended for inflammatory periodontal diseases (gingivitis, periodontitis), chronically recurrent inflammatory diseases of the oral mucosa (stomatitis - aphthous, ulcerative, necrotic), in the postoperative period during surgical interventions on periodontal tissues, to prevent progressive destruction of periodontal tissues.
Ingredients:
purified water, sorbitol, bioantioxidant complex Neovitin, Aloe-Vera gel, PEG-40 castor oil, sodium salt of methyl ester of paraoxybenzoic acid, food flavoring, citric acid, amino acid complexes AK-1 and AK-7, СI 42090, СI 19140.
Method of application:
Use in the period after the exacerbation of the inflammatory process in the oral cavity has been relieved 2-3 times a day for 2 weeks and / or for prophylaxis 1-2 times a day. Rinse for at least 30 seconds. Do not rinse or swallow.
The balm is recommended for use with an irrigator, mix in a 1: 1 ratio.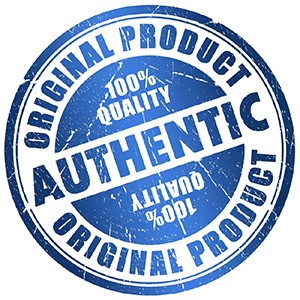 Form release:
250 ml
Guaranteed authenticity and quality:
100% Original from VIVAX (Russian Federation)
Development and production:
The creation of the VIVAX brand is based on a serious science that has developed over 35 years and today has won recognition and demand in a wide market. The development is based on the experience of Russian gerontologists of the Military Medical Academy and scientists of the Institute of Bioorganic Chemistry. Thanks to the combined efforts of the corporation "Academy of Scientific Beauty" and the Institute of Bioregulation and Gerontology of the North-Western Branch of the Russian Academy of Medical Sciences, innovative compositions of VIVAX products were developed, the main components of which are complexes of short synthesized peptides. At present, peptides have been obtained that regulate the functions of almost all human organs and systems, which help to improve the functioning of the brain, immune, cardiovascular, respiratory systems, gastrointestinal tract, increase vitality and improve the quality of life, reducing morbidity.
The result of our work is numerous thanks from professional doctors, massage therapists, dentists and consumers. All VIVAX products are certified annually.
Vivax is engaged in the production of a new class of therapeutic, prophylactic and hygiene products, the formulas of which are based on a development that has no analogues in the world, allowing you to create drugs that have not a chemical, but a bioinformatic effect on damaged organs and tissues.
The action is confirmed by clinical trials of the St. Petersburg City Periodontal Center PAKS at St. acad. I.P. Pavlova. FGU "Central Research Institute of Dentistry and Maxillofacial Surgery" awarded a series of "VIVAX Dent" products with the Sign of Approval of the Central Scientific Research Institute of Dentistry.
VIVAX (Russian Federation)